David "Dave" Plummer
Rev. 07/21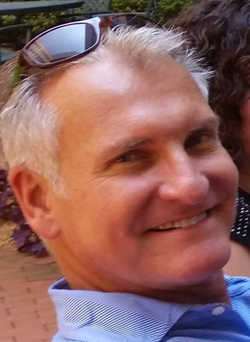 David B. "Dave" Plummer is the Executive Director and Endorsing Executive of The Coalition of Spirit-filled Churches, Inc. (CSC), a religious endorsing body established to credential clergy from independent congregations and church networks representing numerous traditions for ministry as military and civilian chaplains as well as professional pastoral counselors. To date, the CSC credentials over 400 endorsees and represents well over one million Spirit-filled Americans in its affiliated congregations.
Dave is a former Army chaplain. He left active-duty in April 1992 from the First Infantry Division, FT Riley, Kansas to serve as the Associate Director of another endorsing body. He separated from that organization in April 1998. He served over fourteen years in the Army (Reserve and Active Duty).
Dave's professional memberships include the Association of Professional Chaplains as a Board Certified Chaplain; the College of Pastoral Supervision and Psychotherapy as both a Board Certified Clinical Chaplain and a Diplomate Pastoral Psychotherapist; and the Association for Clinical Pastoral Education (www.ACPE.edu) as a Certified Psychotherapist. He is a clinical member of the National Institute of Business and Industrial Chaplains, as well as a past Vice-President. His secular memberships include Lifetime Membership in the Military Chaplains Association of America and the Military Order of the World Wars as well as the American Association for Marriage and Family Therapy (www.AAMFT.org) where he has been a Fellow for a quarter century.
Dave has been a part of the National Conference on Ministry to the Armed Forces (for which he has served as Treasurer and Liaison from ECVAC ) since 1992, and the Endorsers Conference for Veterans Affairs Chaplaincy (for which he is a Past-Chair), also since 1992. He serves as the CSC religious endorsing body representative with the COMISS Network. Additionally, he is a Past Chair of its initiative, COMISS Commission for Accreditation of Pastoral Services (CCAPS). From January 2008 to January 2010, he was appointed as the COMISS Network Voting Member on The Joint Commission's Professional and Technical Advisory Committee as well as the COMISS Network Liaison to The Joint Commission. In January 2015, he completed his term as Chair of the COMISS Network, having served that office since September 2011.
Dave holds licensure as a marriage and family therapist with the Commonwealth of Virginia. Additionally, he is approved by the state to provide clinical supervision for LPC and LMFT practicum students, interns, and residents. He has been a state-approved counselor supervision for over 17 years. He has served as a clinical site supervisor for graduate students from Regent University School of Psychology and Counseling, Old Dominion University, South University, Capella University, Saint Leo University, and Liberty University. Regent University has documented approximately 4,000 clinical hours of direct supervision over the years. He is a Clinical Fellow of the American Association for Marriage and Family Therapy.
In 1997, Dave accepted a position on the Editorial Committee of The Journal of Pastoral Care. In the over 50-year history of The Journal [now The Journal of Pastoral Care & Counseling] he is one of the first persons from the Pentecostal/Charismatic tradition to so serve. He served on the committee for over a decade. In 2009, he was elected to The Journal's Board of Managers, and he served until July 2015 representing the National Institute of Business and Industrial Chaplains. In July 2015, he began a term on the Board of Managers representing The Coalition of Spirit-filled Churches endorsing body — the first endorsing body in The Journal's history to become a member. He continues to serve in this capacity.
Since 2004, he has served as the Endorser Liaison on the Executive Committee of the College of Pastoral Supervision & Psychotherapy (CPSP) on behalf of the Association of Religious Endorsing Bodies. He reports a particular appreciation for CPSP having first met several members of that organization at their gathering during Dialogue 94 in Milwaukee, WI in May 1994. He attended his first CPSP Plenary in 1996, and decided that he wanted to be a part of that community. He has attended and participated in every Plenary since. He currently is a member of the Charlotte, NC Diplomate Chapter, where he serves as Convener. In March 2019, he completed a two-year term of office of Co-President (Diplomate) of the College of Pastoral Supervision & Psychotherapy. In September 2019, he was appointed Chair of the Accreditation Commission, and he is directly assisting in CPSP's DoED-recognition processes.
Until September 2016, Dave served on a full-time basis, as the Manager of the Department of Chaplaincy Services for a 225-bed not-for-profit community hospital, Sentara CarePlex Hospital in Hampton, VA. In this position, he supervised the hospital's associate chaplains, adjunct chaplains, and graduate divinity and counseling students from several graduate schools. In 2000, he completed a fellowship at the University of Virginia's Center for Biomedical Ethics. He served as an Ethics Consultant for on-call clinical consultations for the CarePlex as well as the system's various hospitals, and was Co-Chair of the hospital's ethics committee. He was a voting member of the Eastern Virginia Medical School Institutional Review Board since 2002, and he also served as the Research Ethics Consultant for the Sentara Center for Healthcare Ethics addressing compliance issues with respect to human subject research protections. He was credentialed as a Certified IRB Manager in 2002 with the National Association of IRB Leaders. At the CarePlex, he served periodically as a field education supervisor for seminarians from Virginia Union School of Theology and Regent University School of Divinity.
Dave's writings have appeared in The [Dayton, OH] Christian Citizen; The Dayton [OH] Daily News; Officer Review, the publication of the Military Order of World Wars; and the College of Pastoral Supervision and Psychotherapy's Pastoral Report. He wrote a Guest Editorial for the Spring 1996 issue of The Journal of Pastoral Care — the primary journal of professional chaplains and pastoral counselors — entitled, "Chaplaincy: The greatest Story Never Told" that is widely used yet in seminaries around the country. Most recently, he has written several articles for PlainViews e-magazine: "Chaplains: Are Hospitals Our Houses of Worship and Its Staff Our Congregants?"; "Should We Confront and Challenge Particular Cultures"; "The Struggles of an Evangelical Chaplain"; and "The Challenges of Endorsers and Endorsements". A recent piece, "Creating a Personal Theology to Do Pastoral Care," is a chapter in Professional Pastoral and Spiritual Care: A Practical Clergy and Chaplain's Handbook. As a contributor to this Handbook, Dave's listing can be found here. Another recent article, "Separating Church, State and Chaplaincy: Chaplaincy is For All and By All — or Ultimately, It Will Serve None!" appeared in the March 7, 2012 edition of PlainViews. In 2011, he addressed the national Hindus Mandirs' Executive Conference [item October 8, 2011] and attendees of a panel discussion on "Humanist Chaplains & Chaplain Support of Humanists" at Harvard Divinity School later that year.